---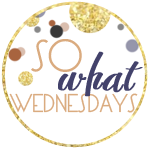 i haven't done one of these in awhile so what the heck....
wait - so what......
**if i sent pink pull ups with my son this morning to connie's
home boy NEEDS to be potty trained.
i am not even kidding you.
he tells me when he is going, tells me when he is wet, hates being wet.
it's potty training 101 hard core - starting NOW.
ready for not brother!
and once you get better with it, i will buy you blue pull ups. lol.
**if i get so nervous for class party days at stella's school.
we are supposed to bring the snack for the thanksgiving party.
ahhhh - pressure!!
AND to make it even worse it's can't be homemade. MUST be store bought.
ayi yi yi....
pinterest doesn't do store bought....
**if my sister's bachelorette party is an ugly sweater themed party.
may sound silly - but i think it sounds SO FUN!
i'm pumped.
speaking so sisters.... so what...
**if i get to make it blog official that lacie and phil WILL BE HOME ON SUNDAY.
FOR GOOD!
living in COLUMBIA!! yay!!
i tried and tried to get them to move in with us....
damnit, maybe next time.
but yay! we are all SO excited!!
phil will be working in STL and lacie is looking for a job.
know any gigs, let me know!
**if i am anti christmas decor until AFTER thanksgiving, but we may have put up an advent calendar/present thing last night. YAY! but i will promise you - no tree until AFTER thanksgiving!
**if i can't get nashville off my mind.
one week and three days with some of my favorite girls!
ahhhh!! momma needs a vacation.
**if my day was made yesterday when i got this e-mail:
i fa la la la la-ed ALL the way home!
happy cassie!
have a great day!